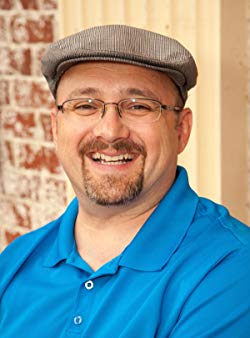 About Don
Don grew up near Rochester, New York, where his love of writing was kindled, no pun intended, through impromptu writing contests in Mrs. Shannon's fifth grade class. Those early explorations into the imagination sparked a nagging passion to weave tales. That insistence ebbed and flowed but never left.
Don has taught at the middle school, high school and university levels. He has compiled a lot of ideas, partial scraps of stories, and reams of notes. Jupiter Justice is his first complete novel.
His life journey eventually took him to the suburbs of Chicago, Illinois. He lives there now with his wife and two children. He is striving to indoctrinate the children into the ways of the Force and all things Geek. The family pets wholeheartedly support his endeavors.